सफलता की उड़ान
यहाँ मंजिल है आसान
What our users are saying
NIBM

Institute

Correct guidance is the key to crack competitive exams and safalta.com is the best in business. We come across with …read more

Jitendra

EXPERT: History

I advice my students to take online assistance for government exams preparation and the best Educational portal that can do …read more

Abhay Narayan Rao

TOPPER: UPPCS

This is probably the best online teaching portal available. I cleared the UPPCS Exam with the assistance provided by safalta …read more
| | Job Name | Actions |
| --- | --- | --- |
| | DMW, Patiala Recruitment 2018 Notification For 140 Act Apprentices, Apply Online | Apply |
| | DMHFW Rajasthan Recruitment 2018 Notification For 4155 Nurse Gr-II Posts, Details Here | Apply |
| | RITES Limited Recruitment 2018 Notification Released For 38 Joint General Manager and Other Various Posts, Apply Online | Apply |
| | NALCO Recruitment 2018 Notification Released For 115 Graduate Engineer Trainee Posts, Apply Online | Apply |
| | ISRO SAC Recruitment 2018 Notification For 78 Technician 'B' Posts, Apply Online | Apply |
| | Ordnance Factories Recruitment Notification 2018 for 34 Apprentice Posts Released, Apply Offline | Apply |
More Jobs
Easy Trick of Cyclicity By Awadesh Kumar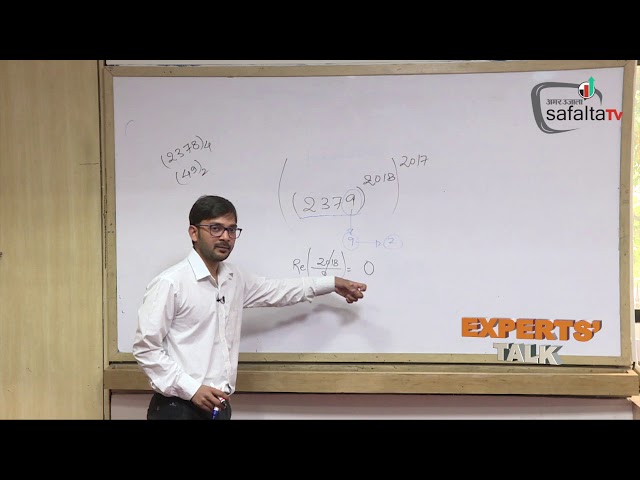 featured exam
Evaluate yourself
Choose Category
Mock Test Series
Choose Category
Why choose Safalta
Latest and updated Job notifications, Exam alerts etc.
Tips & Tricks to solve questions faster and exam specific strategy by experts.
Real online examination environment to assess performance among peers.
Convenience to learn anytime and anywhere 24×7.
Largest community of career and subject matter experts option to have a live chat.
Daily capsule of current affairs quiz, exam quiz and vocabulary quiz .
ABOUT SAFALTA
About Us
India is an emerging young nation. The youth of our country dream of having a reputed, secure job and that has made Government Jobs, the best choice among them. Safalta team is dedicated to provide the best and the finest assistance to the students preparing for government job exams. We pursue our motto with a team of excellent and hardworking individuals. All study material vital for IAS-PCS, SSC, Banking, Railways, PGT-TGT, CTET, UPTET and other competitive exams, can be found on our portal. For best online preparation for government exams, stay in touch with safalta.com.